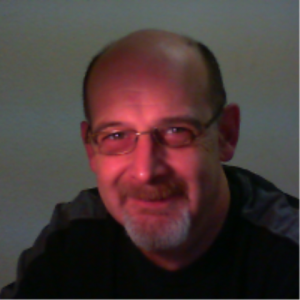 I guess one of the first things to say is that anything I say or write here is generally a personal observation.  My views may or may not be representative of any of the companies and people I work for or with.  The web being so small these days and the pursuit of wealth being upper-most in peoples minds, it's un-nerving that anything I say might be used against me at some point in the future.   If I want to say someone, something or a product is pants or express a view – in my own personal space and in my time – and it touches a nerve … then maybe it needed to be said.
So what's more important than money?
Family,  Our Planet and Values!
I'm a dad and a husband and I believe in taking the sustainable option.  I think we should all go out of our way to cut our carbon emissions, reduce our dependence on fossil fuels and tell our elected leaders to stop faffing about negotiating carbon offsets and start acting.  That way any grandchildren I might have may stand a much better chance than they do if we carry on the way we are.
You can have as much cash as you want but when the planet (that has been screwed up in the pursuit of wealth and comfort)  has no more to give, money won't be worth shit (if it's worth the paper it's printed on now).
After the 080/09 financial meltdown started and we (the little people) bailed out the banks to the tune of billions (well we will be paying in the long run) a lot of other people saw the lies.   Banks are not in my friends list.
Working with the web.
I work with the web and have been since 1996.  I help people who have the time, money and drive to make the web work for them or their business.
The are no short cuts, no secret strategies, no magic bullets.  What I do is not design, is not networks, is not ecommerce.  It's not marketing,  search or social optimization.  It's not analysis , advertising, consulting or any one thing but it is natural, sustainable and it works.  If something is worth doing, it's worth doing it right first time.